Golden Retrievers are one of the most fun, loyal, and active pets to have around. Their only flaw; they are heavy chewers.
As their name suggests, they are animals that love to fetch and retrieve things and while the item is in their mouth, they love to chew away. With such a high tendency to chew, it is no wonder that houses that have the Golden Retriever as a pet have to be careful about shoes and furniture. These items can end up being tattered in a few hours.
Due to the reasons mentioned above, it is imperative that you invest in a long lasting chew toy. It can keep the Golden Retriever from chewing on forbidden items and give the dog the satisfaction it needs from expending energy.
In a Hurry? Here are Our Top Choices
Though the market is flooded with toys suitable for Golden Retriever, there are a few things to ponder before setting out to buy a toy for your dog.
Things to Consider When Buying a Dog Toy
Safety Should Be the First Priority
As with every pet, safety should be the first precedence to set when looking to buy a toy. Firstly, a toy that is easily breakable and breaks into pieces is a big no-no. There is a high risk of choking with chewable toys that are easily breakable.
With any toy you choose, supervision is a must during playtime. Even if the toy is highly durable, there is still a tiny chance for a small piece to break away. In addition to choking, these tiny pieces can cause internal problems as well which are not visible at first but pose a grave danger.
The Toys Material
It is highly advisable to buy toys that are made up of non-toxic chemicals. This is done to ensure that even if the Golden Retriever has swallowed a broken piece of the toy, the damage can be contained somewhat.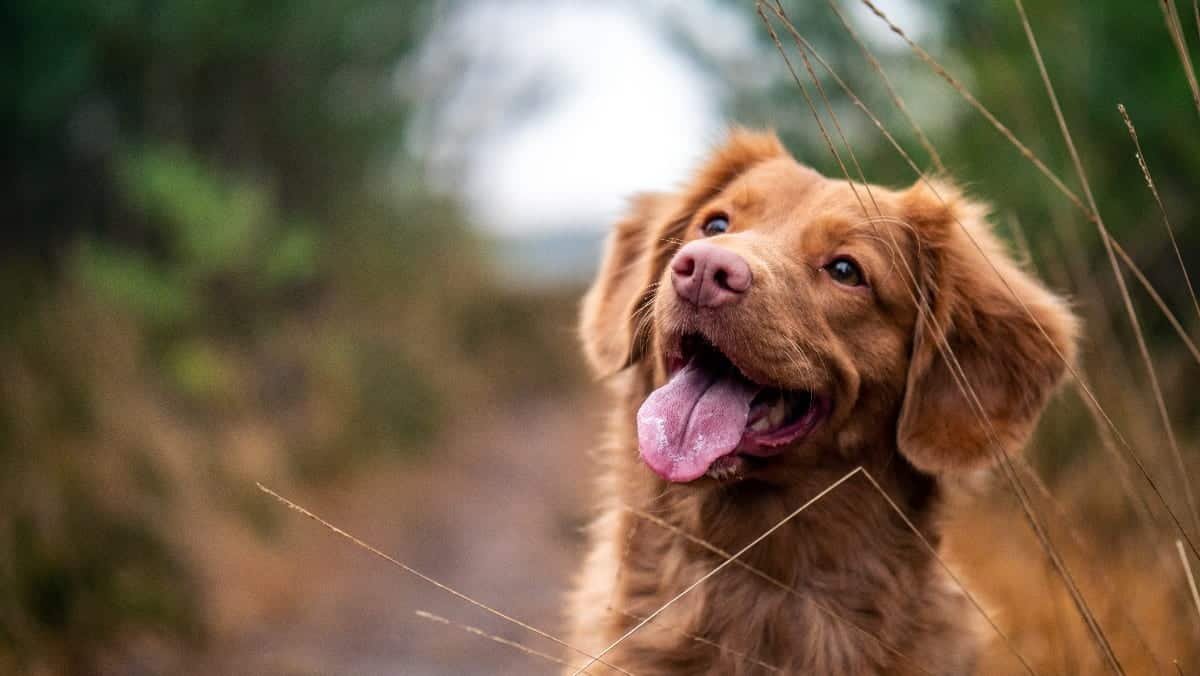 Be on the lookout for toys that sink in or have a bouncy feeling to them. This way your pet can have more fun with it if their teeth sink in deeper.
Toys That Are Indestructible
Some toys are marked indestructible but pet owners would be wise to not trust such labels. If bits and pieces are coming off the toy or there is an apparent reduction in size, it is time to chuck it in the bin.
Quality Is More Expensive
Not all expensive toys meant for dogs are of good quality. But almost all good quality toys are expensive. Look at purchasing a good chew toy as a safe investment. It is better to spend a few more dollars now than continually replace low-quality toys.
With any product, the best quality stuff always comes for a greater price. Certain materials are more durable than others and that is an important trait to have in a toy meant for Golden Retrievers.
What are the Best Materials for Chew Toys?
If you are unsure of what the best material for a chew toy is, then you need to read this section to find out the answer.
Hard Rubber
The closest thing to indestructible is hard rubber. Popular toy brands have some of the most durable toys out there and these toys consist of specially created hard rubber. Golden Retrievers are the most optimal customers for this toy material. Not only is the toy durable, but it's usually engaging enough to keep your pet busy and interested. Toys made from this material are able to last years.
Rope
A good quality rope is a second-best material after hard rubber that dogs love playing with. The thickness of a rope toy provides the Golden Retriever with plenty of room to sink their teeth in and chew away to their heart's content. If the strands do come out, it is not a problem as they can easily be processed by your pet's digestive system. Rope toys are great for an interactive play session between the owner and their pet.
Materials to Avoid
With Golden Retrievers being such heavy chewers, there are some materials that should not be added to the cart.
Plush Toys
Golden Retrievers have a tough jaw capable of chewing for hours before giving up. Even though plush toys are becoming more durable with layers of stitched seams, they still cannot match up to the chewing power of this dog.
Golden Retrievers can easily get past the threads and fabric and rip open the toy. This leaves the dog vulnerable to squeakers and stuffing, posing a choking hazard.
Plastic
The plastic is almost hard enough to bear the Golden Retriever's natural inclination to chew. However, this is no reason to throw caution to the wind. If it breaks, the dog could swallow sharp pieces of plastic. Also, toys made from plastic do not have hard rubber toys' bounce-back ability that dogs enjoy.
The Best Toys for Golden Retrievers
Red Kong Wobbler
One of the most popular brands for dog toys, KONGs makes the most durable and engaging toys in the market. The toys made by the company are perfect for Golden Retrievers and can last for years.
The Red Kong Wobbler is a toy that combines the fun of a chew toy with the concept of a food dispenser. The concept is to fill it up with eatables and let your pet at it for a few hours. The toy is meant to provide physical stimulation from the chewing and mental satisfaction from the treat.
The toy is the perfect solution for Golden Retrievers that eat too fast. This toy will dispense treats at unpredictable times for the dog. It is also engaging and keeps the dog interested as it keeps bobbing around. The toy has another function apart from just being a plaything. It can also be used as an alternative to a dog bowl.
Goughnuts Original Dog Chew Ring
Goughnuts is another top brand alongside KONG and makes durable and interesting toys. This particular toy is famous amongst dog owners for its indestructibility. It is not only durable enough but is also super safe. The toy is made of two layers of hard rubber. The outer layer is called Goughnuts and the inner layer in the color red is called stop.
The toy was designed after a lot of research and development by the engineers of the company. This was to done to ensure a hard durable toy. Goughnuts takes extreme pride in their product. So much so that if your pet chews through the inner red layer, the company will replace the toy for you!
West Paw Design Dog Bone
Another top brand for dog toys, West Paw specializes in high quality chew toys. This toy bone is a perfect companion for Golden Retrievers as it satisfies the need for chewing and it is great for playing fetch. The toy is extremely tough and cannot be easily chewed through. But even in a worst case scenario where the toy ends up breaking and your dog accidentally swallows the pieces, you don't have to worry. All the materials are FDA-compliant.
The toy is safe to wash in a dishwasher and is easily recyclable. It has a vibrant color so it is great to play fetch with. It also floats on water and bounces back on harder surfaces. All the materials used are FDA-compliant and not harmful in case of accidental consumption.
Jump'N Jack Dental Dog Toy
A best seller by the company KONG, this toy has been one of the most widely sold on online platforms. The toy has multiple uses and can be used in a variety of ways. It can be used to play fetch and is extremely durable to bear chewing sessions from your Golden Retriever. The design allows the toy to be stuffed with treats and it also acts as natural floss, cleaning out your dog's gums and teeth!
The toy's patented design provides a gentle clean for the mouth, removing any leftovers and plaque. The toy is made from hard rubber and can be stuffed with peanut butter or dog treats. The toy acts in an unpredictable manner and is super bouncy, providing your Golden Retriever with the perfect playmate.
Flossy Cotton Blend 5 Knot Rope Tug
If your Golden Retriever is a hard chewer and likes a game of tug of war, then this toy rope from Mammoth is ideal for you and your pet. The rope is great fun to play providing physical exercise for both the owner and the pet while also acting as floss for your dog's teeth. The strands of the rope pose no harm if swallowed so you can be at ease.
The rope is super big and the biggest size is 72 inches long. It has five knots to grip in different places and is a great accessory for large dogs. The fibers of the rope floss away at your dog's teeth to keep the dog stimulated.
Planet Dog Orbee Tuff Balls
If your dog loves to play with tennis balls but ruins them in after a few sessions, then this is the perfect toy ball for you. This toy ball is tougher than normal tennis balls and is able to bear the pressure from the heavy chewing of your Golden Retrievers.
The ball is made from Orbee-Tuff. It is an award-winning mixture that produces a smooth but highly durable rubber. The ball is free from any harmful fabrics that are normally found in tennis balls. The ball feels like any other tennis ball except it is more durable and more bouncy than other balls meant for dogs.
Marvin the Moose
Another toy by KONG that takes the top spot, Marvin the Moose is another famous toy on online platforms and is a best seller on Amazon. The toy has twin layers for extra durability and has a squeaker to keep your Golden Retriever stimulated and interested. The toy has an average price, so even if your dog does manage to ruin it, it won't cost a fortune to replace it.
Our Final Thoughts
Golden Retrievers are highly active and intelligent creatures who are simply fun to play with. When choosing a toy for your retriever, makes sure that it is brittle or easily breakable. Soft toys can be provided to Golden Retrievers but supervision is necessary to ensure the dog doe not rip up the toy and swallow the stuffing.
When Golden Retrievers are sprouting teeth, it is important to provide them with toys that can satisfy their chew cravings.