As a dog lover and expert with experience working in dog shelters and with breeders, I understand how important it is to choose the right leash for your furry friend. When it comes to Golden Retrievers, in particular, understanding their specific needs is crucial in finding the best leash that's both effective and comfortable for them.
In this article, we will discuss several factors to consider when choosing the best leash for your Golden Retriever – such as their size, activity level, and behavior – as well as popular leash options available on the market. Additionally, we'll provide some useful tips for leash training your furry pal, and suggest some accessories to complement your leash. So, if you're a new dog owner looking for the best leash for your Golden Retriever, keep reading!
Understanding the needs of a golden retriever.
Understanding the needs of a Golden Retriever is crucial for any dog owner, whether you are a seasoned veteran or someone who is new to the world of dog ownership. As someone who has worked with thousands of dogs through various shelters and breeders, I have seen firsthand how important it is to properly care for these beloved pets.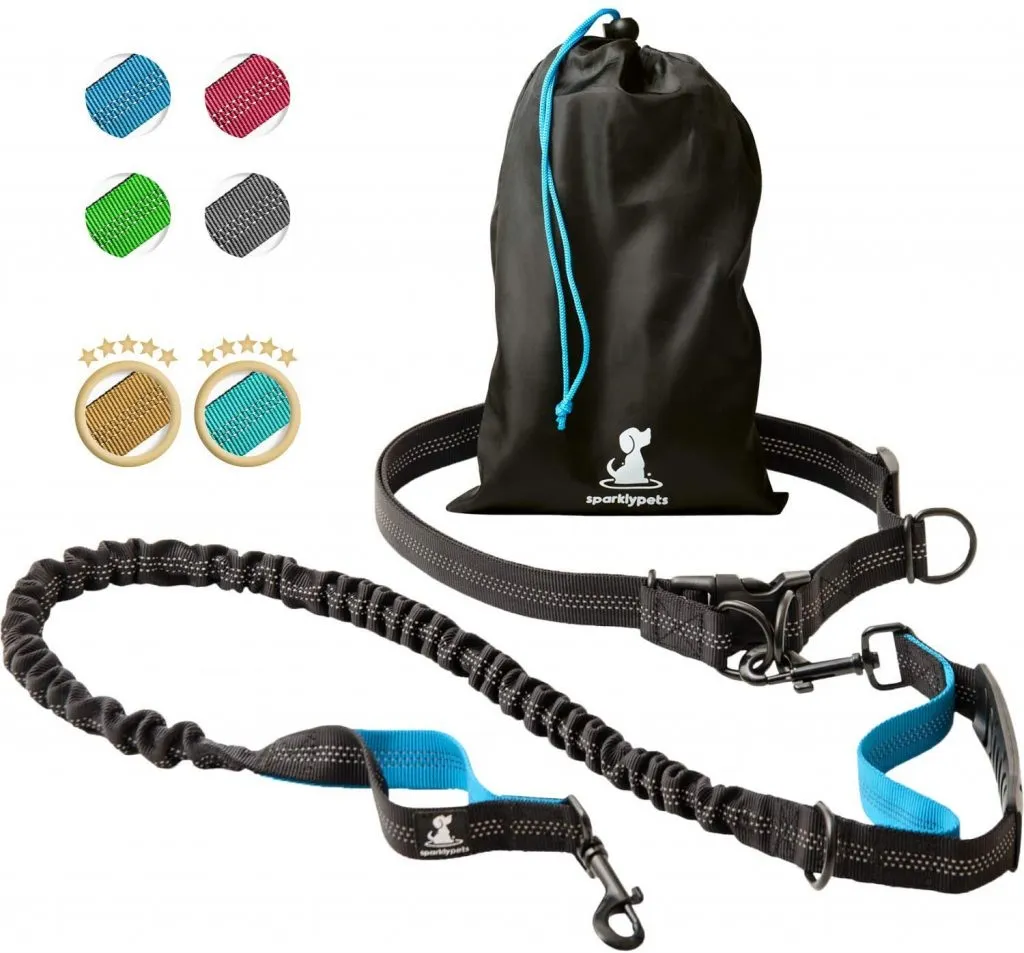 One essential aspect of caring for your Golden Retriever involves choosing the best leash for them. This may seem like a small detail, but it can make all the difference in ensuring your dog remains safe and comfortable during walks.
When selecting a leash, it's important to consider factors such as size and strength. Golden Retrievers tend to be strong dogs with lots of energy, so they require sturdy leashes that can withstand their pulling and tugging.
Additionally, you'll want to choose a leash that allows your pup room to explore without causing discomfort or injury. A retractable leash may seem like an appealing option at first glance due its flexibility; however this type of leash can actually pose risks if not used correctly or on younger pups where obedience training hasn't taken effect yet.
Ultimately though no matter what kind you choose – remember that consistent training using positive reinforcement techniques will go miles toward helping keep both you AND your golden retriever happy!
Factors to consider when choosing the best leash include.
Choosing the right leash for your golden retriever is an important decision that can greatly impact your training experience. As someone who has worked with thousands of dogs through dog shelters and breeders, I have come to understand the factors that should be considered when making this crucial choice.
Firstly, it is important to consider the size and strength of your golden retriever. A larger and stronger dog will require a thicker leash made from durable material such as leather or nylon. This will ensure that you have control over your pet during long walks or intense training sessions.
Next, it is crucial to choose a leash length appropriate for both you and your golden retriever's needs. Shorter leashes are ideal for city walks where there are many pedestrians while longer leashes provide more freedom in open areas such as parks or beaches.
Another factor worth considering when choosing the best leash for a golden retriever is functionality. Some leashes come equipped with added features like reflective strips which improve visibility during night-time walks while others may include handles designed to give you better control over sudden movements by your furry friend.
Lastly, comfort plays an essential role in selecting a suitable leash option since using one regularly could result in fatigue on both ends of its use (yours included). Opting for soft padded handles ensures maximum comfort even after hours spent walking around town together!
In conclusion, choosing the best leash requires careful consideration given all these various factors on offer; but once decided upon –you'll find yourself happily equipped with everything needed so success can be achieved throughout any journey taken together!
Popular leash options for Golden Retrievers?
If you're a new Golden Retriever owner, choosing the right leash can feel overwhelming. There are so many options available that it's hard to know where to start.
As someone who has worked with thousands of dogs through dog shelters and breeders, I recommend starting with a standard 6-foot leash made from high-quality materials like nylon or leather. These leashes are sturdy and durable, ensuring your Golden Retriever stays safe while out on walks.
For owners looking for more control over their pup's behavior during walks, a training leash may be the way to go. Training leashes come in varying lengths and can be adjusted as needed for different training scenarios. They give you greater control over your dog's movements while still allowing them freedom of movement.
Another popular option is retractable leashes which offer even more flexibility in terms of length but should only be used by experienced handlers due to potential safety concerns if not used correctly.
Ultimately, when choosing the best leash for your Golden Retriever it comes down to personal preference and lifestyle factors such as location (city vs rural) or how much time you have available each day for long hikes or shorter neighborhood strolls but remember that safety always comes first!
Additional accessories to complement the leash.
When it comes to walking your beloved Golden Retriever, a sturdy and reliable leash is essential. But did you know that there are additional accessories that can complement the leash to make walks with your furry friend even more enjoyable?
One such accessory is a harness. A harness distributes pressure evenly across your dog's chest, preventing any strain on their neck or throat. This is particularly important for larger breeds like Golden Retrievers who may have more sensitive necks.
Another accessory worth considering is a waist belt for hands-free walking. This allows you to keep both hands free while still having control over your dog's movements. It also helps prevent arm fatigue during longer walks or hikes.
For those who enjoy nighttime walks, reflective gear can be added onto the leash or harness for increased visibility and safety in low light conditions.
Finally, if you're looking to train your new furry friend on proper behavior during walks, consider investing in treats pouches attached directly onto the leash or waist belt. These pouches allow easy access to rewards when training good behavior during walks.
Overall, these accessories aren't necessary but they can greatly enhance the experience of walking with your beloved Golden Retriever and help ensure both their safety and yours!
Tips for Leash-Training Your Golden Retriever.
When it comes to leash training your new Golden Retriever, there are a few things you should keep in mind. As someone who has worked with thousands of dogs through dog shelters and breeders, I can tell you that the right leash can make all the difference.
First and foremost, invest in a high-quality leash that is sturdy enough to withstand your Golden Retriever's strength. A retractable leash may seem like a good idea for giving your pup more freedom, but it can actually hinder their training progress by allowing them to wander too far away from you.
Once you have the right equipment, begin by introducing your Golden Retriever to their new surroundings on-leash. Allow them time to sniff around and explore while keeping a firm grip on the lead so they don't dart off unexpectedly.
Rewarding good behavior is crucial during this process. Praise and treats will help reinforce desired behaviors such as walking calmly beside you or sitting at crosswalks until given permission to proceed.
Consistency is key when it comes to successful leash training for any breed of dog- especially eager-to-please Goldens! Make sure everyone in your household follows the same rules regarding walks so as not confuse or frustrate your furry friend during this learning period.
Remember: patience is just as important as persistence when working with young pups! With time and effort invested into proper teaching techniques paired with consistent reinforcement of positive behaviors using high quality leashes – before long even stubborn breeds like our beloved golden retrievers will be walking happily beside us without pulling or tugging at their leashes!
Conclusion
Finding the best leash for a Golden Retriever can be a tricky task. It's important to take into account their size and temperament, as well as your own preferences. Whether you choose an adjustable harness or retractable leash, having the right tools and understanding of how to use them will help ensure that both you and your pup have happy walks! If you're still unsure which option is best for your furry friend or need tips on training them with it, consider reaching out to someone who has experience working with dogs such as shelters, breeders or trainers for advice.