It's pouring heavily, and your dog is getting wet. There isn't much you can do except using your umbrella to shelter your furry companion.
In a Hurry? Here are Our Top Choices
Contrary to your expectations, the umbrella fails to protect your dog from the pouring rain. In times like these, you tend to realize how important it is to invest in a raincoat for your dog. The last thing you want is to see your dog getting ill or becoming stinky or wet due to daily rainfall.
The 5 Best Raincoats for Golden Retrievers
If you have a Golden Retriever dog and you want to get a raincoat for them, you've come to the right place! This article is specifically dedicated to discussing the best raincoats for Golden Retrievers
1. Hurtta Pet Collection Torrent Coat for Dogs
The Hurtta Torrent Raincoat is one of the first few choices of pet owners aiming to protect their dogs from the heaviest of rainfall. This raincoat is made from a thick, sturdy fabric – Hounded fabric – which keeps the dog dry and fully protected during a heavy downpour.
The jacket features extended, highly-protective collars and shoulder sections that prevent the dog's neck, chest, and legs from getting wet. With an adjustable belt at the back, it is easy to put on and take off the coat. The coat also doesn't pinch your dog's hair, which is quite common in Golden Retrievers as they have long fur.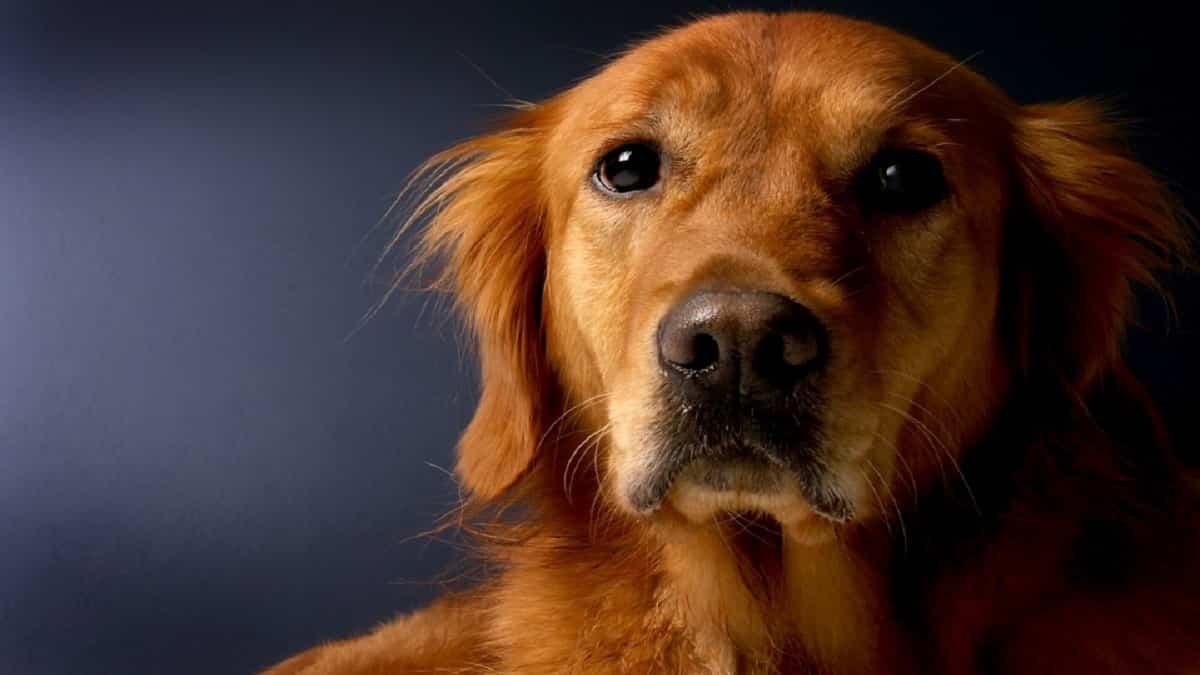 Hurtta Pet Collection Torrent Coats come in three different colors – Raven, Cherry, and bright orange, each of which features attached 3M reflectors to improve the dog's visibility at night. They are also available in 13 different sizes, so choosing the right fit is never an issue.
Pros
Waterproof
Easy to put on or take off
Made from durable fabric (Hounded fabric)
Available in many sizes
Ideal for both short and long-haired dogs
Cons
Slightly expensive
While there are multiple sizes, finding the right fit for your dog is not always easy
2. PETBABA Dog Rain Slicker Jacket
The PETBABA rain slicker jacket is manufactured from water-resistant material (polyester). What makes this one of the best raincoats for Golden Retrievers is that the inner-layer has a breathable inner lining, which keeps the dog warm and comfortable during heavy, cold rainfall. Owing to this remarkable feature, your Golden Retriever can stay under the rain without getting affected by it. Your pet not only will be safe from the moisture but the cold too.
Two of the features that set this raincoat apart from the rest are a waterproof hood and a compatible hole. The hood stops the body of the dog from getting drenched by the rain while the hole on the back facilitates the use of a leash to control the dog's movement.
The strap accompanying the PETBABA slicker jackets helps manipulate the jacket. It is easy to tighten or loosen the jacket depending on your dog's needs. All in all, this slicker jacket is quite convenient and easy to use.
 Pros
A waterproof raincoat
Protects against rainfall and snowfall
Reflective slicker
Comes with a hood, collar, and leash
Available in different sizes
Cons
3. Ellie Dog Wear Zip Up Raincoat
The Ellie Dog Wear Zip Up Raincoat is a double-layered coat, ideal for all weather conditions. This premium raincoat boasts a clever design with a removable hood, front sleeves, a drawstring closure, and additional buttons. All of these handy features increase the practicality of the coat. For example, the additional buttons and drawstring closure make the coat easy to adjust. The short front sleeves improve the coat's fitting and provide greater protection against the environmental elements.
The Ellie Dog Wear Raincoat has several small pockets to accommodate your pet's essentials, like treats, toys, keys, etc. A small slit for the leash attachment makes the item all the more convenient.
Available in a wide range of sizes, this zip-up coat is quality tested by a qualified third party before it is made available to the customers. As raincoats for your Golden Retriever go, you can't go wrong if you purchase this product.
Pros
Warm, comfortable, and stylish
Water-resistant and snow friendly
Fully adjustable
Buttoned pockets
Removable hoodie
Available in various sizes
Cons
May cause sizing issues
May fail to provide belly protection
4. Okdeals Waterproof Leisure Waterproof Jacket
The Okdeals Dog Raincoat Leisure jacket is designed from 100% polyester. This material makes the jacket waterproof and windproof, providing full-protection to your Golden Retriever.
The jacket features a drawstring hood, leash opening, and back pocket with a Velcro flap closure. These terrific features make this raincoat supremely convenient and easy to use. Adjustable belly straps and elastic leg straps ensure the right fit for your dog. If the strap under the belly is long, loop it around your dog's body a couple of times before fastening it with the Velcro. The added reflective strip on the back of the jacket provides the required visibility in the rain at night time.
The jacket is available in many sizes – medium, large, extra-large, and extra-extra-large. It is also available in many colors – yellow, blue lake blue, orange, and pink. If you're not a fan of the colorful raincoats for Golden Retrievers, you can even get a transparent one. Pick the size and color that suits your dog best and keep your dog safe and healthy during the heavy monsoon season.
Pros
Unique design with a drawstring hood, leash opening, and an added reflective strip.
Comes in several colors and sizes
Easy to wear
Full protection against water, wind, and snow
Handy rare pocket is available
Cons
May smell a little at first
Colors may look different from what is advertised
5. Thundershirt Outwear Dog Raincoat
The Thundershirt Outwear Dog Raincoat is manufactured from nylon. Unlike many dog raincoats, the item is thick, which keeps the cloth durable for good. The high-quality raincoat boasts a bright yellow color, which makes it easy to keep track of your pet in the dark.
The Thundershirt outwear comes with a solid leash hole and a flap to cover it. This makes it easy for you to manipulate the leash to hook it to your pet's collar. The raincoat also features a tummy wrap to protect your dog's stomach from puddle splashes.
This raincoat is machine washable, which means that the material won't get ruined or damaged after a wash. So if your dog's raincoat gets mud stains or water stains, don't think twice to toss it in the washing machine for a thorough cleaning.
Pros
Durable material
Easy to put on and take off
Available in many sizes
Comes with a leash hole and flap to cover it
Cons
The material may be too stiff
Features to Consider
1. Waterproof
This is the most important feature to consider when getting a raincoat for your dog. Without this quality, the chances of your dog getting wet increase. It may also destroy the main purpose of getting a raincoat for your Golden Retriever in the first place.
2. A Hood or Collar
Collars and hoods are the best way to keep your dog's head and face dry when they're in the rain. With these features, your pet will feel more comfortable outdoors.
3. Secure Straps
A raincoat won't keep your pup dry and safe if it keeps sliding off. Therefore, stick to raincoats with adjustable straps that provide a secure fit for your pet. Make sure that the raincoat you choose has Velcro strap closures as they are easy to use to keep the raincoat in place.
Our Final Thoughts
There are a plethora of raincoats in the market to choose for your Golden Retriever. But your aim should be to get the best one with all the recommended features in your first purchase. In that case, you will need to pick one of the best raincoats for Golden Retrievers that we have discussed in this article!