Did you know golden retrievers could pick up eggs with their mouths without breaking them? There are a lot of great qualities like this in golden retrievers, which make them a popular breed and a favorite among dog-lovers.
In a Hurry? Here are Our Top Choices
If you are a proud parent of this inquisitive and lovable dog, you might have already bought a leash and collar, a comfortable dog bed, and a food bowl for them. But, that's just too basic, and considering that they are practically a family member, they deserve to get a closet full of fun and useful supplies.
There are so many accessories available in the market that you are bound to either get overwhelmed or overspend. This article is meant to save you from all the trouble of finding the best supplies for golden retrievers.
Things to Consider When Choosing the Best Supplies for Golden retrievers
So, before we make our recommendations to help you take your golden's lifestyle one notch up, let's discuss some things that you should keep in mind when purchasing anything for this awesome dog.
When you are buying a Christmas present for your BFF, you make sure to keep two things in mind: What they like and what would they find useful. Similarly, when choosing products for your golden retriever, firstly consider their temperament, likes, and dislikes.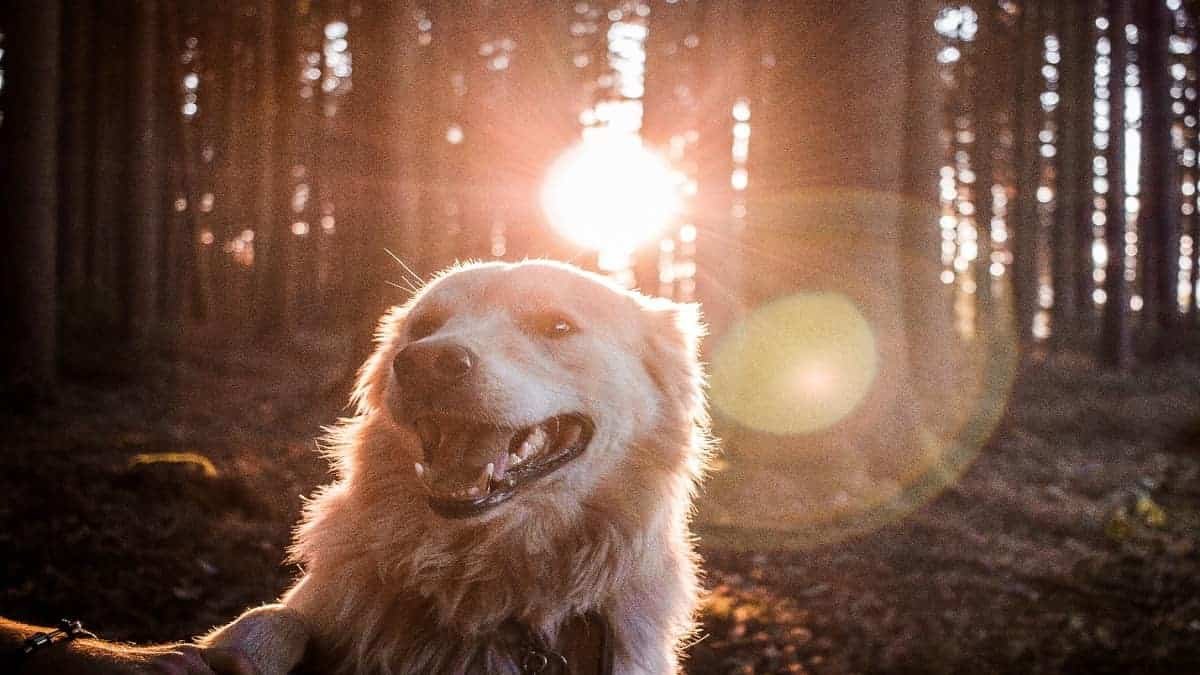 Golden retrievers are energetic and easy to train. It is a well-known fact that they love water. Swimming, tracking, hunting, and exercising are their favorite pastimes. They are amazing partners for your backpacking and hiking trips. Hence, it would be great to buy some supplies that would come in handy when you take your dog on a fun adventure.
These dogs need sufficient mental and physical stimulation to avoid hyperactivity. Their beautiful glittery-golden fur coat is easy to brush, comb, and groom. Investing in some grooming supplies or protective gear would be a great gesture of love towards your golden retriever.
The 5 Best Supplies for Golden Retrievers
Here are five of our favorite products which would make it up to the list of best supplies for golden retrievers:
1. LOVELONGLONG Dog Raincoat for Retrievers
Golden retrievers are equipped with natural water-resistant double coats, but you can't let your dear pet dripping wet during rain and snow. This LOVELONGLONG raincoat would look smashing on your dog and might get you a few appreciative glances when you take them for a walk on a rainy day.
This raincoat is made up of 100% water-proof polyester material. It is breathable and durable. It would even keep your dog warm and cozy during winter. You can get a good fit with a Large or Medium-sized raincoat. It is very trendy-looking and easy to wear with a hoodie and 4-feet design. You can even adjust it by using the tightening belt.
2. Petstages Ruffwood Chew Toy
Golden retrievers have vigorous chewing habits because of their high-energy levels. They end up destroying items when they are simply bored and wish to chew. For a win-win situation, buy your dog a Peststages Ruffwood Chew you, which looks exactly like a wooden stick! This stick toy has the taste and texture of real wood. It is extremely durable, and your dog can chew it for as long as they want without harming it one bit.
Another great feature is the flavor options. It is also non-toxic. This chew toy comes in four different sizes. What makes it a great substitute for a wooden stick is that it doesn't splinter. Golden retrievers have soft mouths, and a sharp branch or stick can injure them. With the Petstages Dogwood Chew Toy, you don't have to worry about cleaning up the mess left by your dog. Since goldens love to retrieve, it could be used as an interactive throw toy for outdoor play. It would be a great way to train your dog!
3. Hertzko Self Cleaning Slicker Brush
Golden retrievers are average shredders, but, when they shred, you'll find slivers of glittery golden everywhere. Hertzko Self Cleaning Slicker Brush is a grooming essential for your dog. Since retrievers love to play outdoors, they may have some nasty mats in their fur.
This brush is all-purpose and would remove all the knots and tangles from their feathery coat. It is also a great product for keeping your dog clean as it eliminates loose hair, dander, and dirt. The bristles are ultra-fine and adequately soft, which helps the brush go deep in the coat and clean without harming the skin. Our favorite feature is when the bristles retract back by simply clicking a button; this makes the grooming process pain-free and enjoyable for your pet.
4. Bark Brite All Weather Neoprene Paw Protector Dog Boots
Are you planning to take your golden retriever on your next camping or hiking trip? Great idea! There's just one thing you're forgetting: Getting your dog the Bark Brite All Weather Neoprene Paw Protector Boots! These amazing dog booties are made of quite breathable neoprene material, and the dogs approve of it! They are designed to fit your retriever's natural paw shape and allow your dog to be as adventurous as they like.
They are durable, water-resistant, puncture-resistant, and equipped with a rubber sole – everything that makes it a great product. They are ideal for all weather conditions and indoor and outdoor activities. Your pet's paws will be clean and protected from snow or sludge. You can easily adjust them with their reflective straps. Choose the size that fits your furry friend and buy a set. You'll get four booties with each set, so it gives great value for money.
5. Outward Hound Dog Life Jacket
Let's remind you again that your dog loves water and water sports! The Outward Hound Granby Splash Dog Life Jacket would, therefore, be a great buy. It would fit your pet perfectly because of the belly buckles and chest straps.
The product website even has complete details on which size would best fit your pet. The swim gear also has dual rescue handles, which makes rescue and restraint easy.  The jacket comes in two bright colors, red and orange, and a reflection piping. The foam panels would keep your dog comfortably buoyant, and the secure neck float would ensure that your dog's head remains well above the water level.
Our Final Thoughts
Trust us, these products are the best supplies for Golden Retrievers, and your dog would love them! So, go ahead and buy them for your golden friend!