Have you heard about BarkBox? It is a subscription service that delivers unique goodies for your canine friend every single month. Some people are skeptical about this service because it makes them feel like they are letting someone else shop for their pooch and aren't sure whether they will get quality supplies. Others are using it because it saves them from the trouble of going to a store to buy chew toys and treats for their Golden Retriever. Is BarkBox really worth the money? Do they deliver what they promise? Let's answer these questions.
BarkBox for Golden Retrievers
The BarkBox website promises that each box delivered to a subscriber will contain four to five toys, treats, and hygienic products. It is not like you are using your dollars to buy something completely unknown. They claim that the treats in the box are made from high-quality ingredients. They also claim that their treats are free of ingredients like corn, wheat, and soy. Moreover, they offer allergy-free options in case your Golden Retriever is allergic to chicken, turkey or beef.
If you want to know more about the contents of the box, BarkBox has a Puppy Feed where you can see what past recipients got in their mystery boxes.
How Does BarkBox Work?
With BarkBox, you can set up a particular subscription package that best fits your Golden Retriever. They first ask you the size of your dog. You can select from small (under 20 pounds), medium (between 20 and 50 pounds), and large (over 50 pounds). This way, the toy can be tailored according to your pooch. If you place an order, you will get enrolled in the subscription and your order will be renewed each month.
If you like a treat or toy, you can just reorder it or shop for it through the BarkBox website. This site provides you with a good idea about the kind of toys you'll get in your package.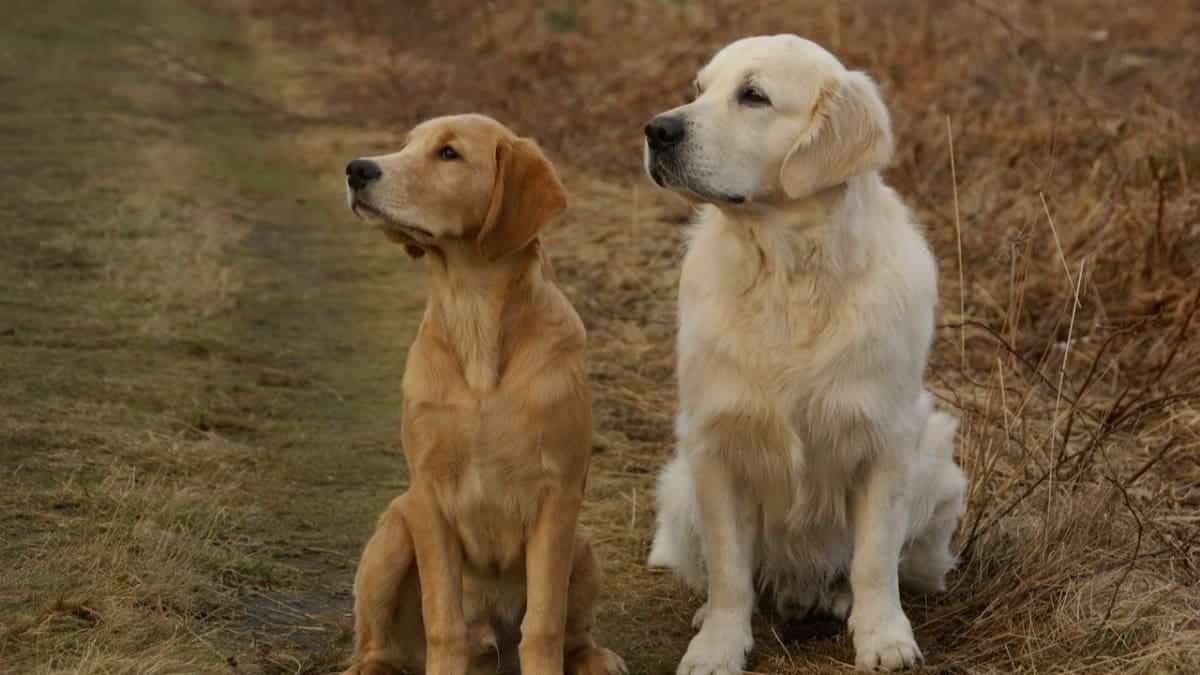 Subscription Options
If you want to only order a one-month subscription, you will have to pay $29. If you commit to either twelve or six months of BarkBox goodies, then the price drops to either $21 or $25 per month, depending on the period of time you are committing to the service.
There are other different subscription plans that you can choose to get more goodies. For example, the standard order contains two toys but you can get another premium toy in the package by paying $9 extra. If your Golden Retriever is a heavy chewer, you can request an upgrade called the Heavy Chewer. This upgrade is free and you'll get more durable toys in the box every month.
There is another subscription option called the 'Super Chewer' that you can use if your pup destroys the toys included in the Heavy Chewer package. This subscription is costly; you will have to pay $39 every month for one month's subscription. The 12-month and six-month plans cost $29 and $34 per month respectively. If your Golden Retriever destroys the Super Chewer toy, BarkBox will send you another one without any extra charges.
What's Included in a BarkBox?
BarkBox may contain a variety of items. Some items that you may find in the package include.
· Sojas Treats
There are 100-percent-natural treats that contain no preservatives, soy, wheat, corn, or artificial flavors. Golden Retrievers love these treats; their natural bacon flavor will keep your pooch coming back for more.
· Deer Chews
You can also get a deer chew in the BarkBox package. This chew toy has no artificial flavor, coloring, or preservatives, making them a safe and healthy option for your Golden Retriever. It is durable and long-lasting toy which means that your money would be well-spent if you could get it in the BarkBox package.
· Lady Liberty Ball
You can also get a ball that resembles the head of Lady Liberty. It is very easy for bigger canines like Golden Retrievers to carry it because of a bumpy material underneath the cloth.
· Tug Toy
If your Golden Retriever loves to play tug, then this toy would be perfect for them. Its durable fabric is covered with a harder material. The toy will provide plenty of fun for both you and your Golden Retriever.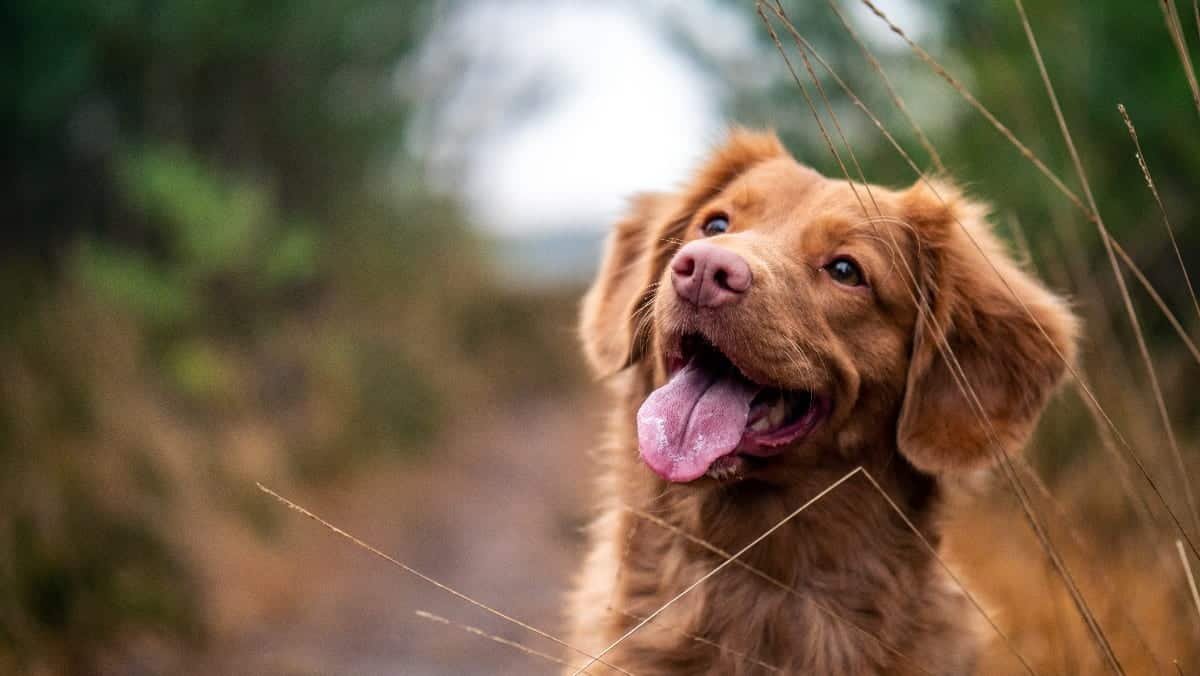 Ordering a BarkBox Package
The ordering process is quite clear and you will get plenty of follow-up emails in addition to package tracking option. The BarkBox website is user-friendly which makes it easy for you to navigate through and place your order. There are additional $5 charges for shipping if you order BarkBox outside of the 48 contiguous states. If you get items that your Golden Retriever loves, you can reorder the same items for your next package. BarkBox also has a mobile app that can be used to place an order.
Are there Coupons and Offers?
BarkBox offers promo codes and coupons. It nearly always has something for new customers on the Groupon website. Use the search option to see their current offers. Other promo codes and great deals may be found with some internet digging. BarkBox also offers free boxes to their subscribers for each customer referred by them. So, if your friends or family members own a dog and want to get surprise treats for their pooch, you could recommend BarkBox to them and get free boxes.
Pros of BarkBox
BarkBox offers tailored boxes to fit the size of your pooch
The toys are available in a wide range for specific chewing and interaction needs
If your Golden Retriever loves a particular treat or toy, you can reorder it on the BarkBox website
High-quality treats are included in the package – sourced from Canada and the United States. Chews offered by BarkBox are from New Zealand, Australia, South America, Canada, and the S.
10 percent of BarkBox profits go towards sheltering canines in over 3,000 shelters and rescues.
Their treats are free of wheat, soy, and corn.
Accommodations are offered for Golden Retrievers allergic to turkey, chicken or beef. You will have to contact customer service to place a special order for your allergic dog.
If your Golden Retriever doesn't love any item in the package, BarkBox will replace it without any extra charges
The ordering process is quite easy
BarkBox can also be sent as a gift to a friend or family member who owns a dog.
Cons of BarkBox
Some of the chew toys offered by BarkBox only have one hole. Your Golden Retriever may lick inside the hole and get their tongue stuck. So,if you get a chew toy with just one hole, you will have to throw it away or risk getting your Golden Retriever's tongue
BarkBox is a subscription service. So you will get enrolled even if you order just one BarkBox. Your BarkBox package order will be automatically renewed unless you cancel it. This can create a problem if you forget canceling the subscription.
Does BarkBox Deliver What it Promises?
The toys that come in the package are interactive, fun, and high quality while the treats are made from healthy ingredients without any artificial flavors, grains, fillers or preservatives. BarkBox doesn't compromise on quality and this is what we like the most about this subscription service. BarkBox delivers what they promise and we can easily recommend it to anyone who wants to get quality chew toys and treats for their pooch in a single package every month.
Should You Order BarkBox?
If you can't go to a pet store to get great treats and chew toys for your Golden Retriever every month, the BarkBox is a great option for you. Each month, you get unique treats and toys in your BarkBox package which means that your Golden Retriever won't get bored.
Our Final Thoughts
BarkBox is a great subscription service that delivers what it promises. The company is liked by dog owners because it doesn't compromise on the quality of the products included in the package. Overall, BarkBox works hard to offer high-quality treats made from natural ingredients. The toys are durable and fun. These aren't cheap stuffed toys. So, you will be pleased with the contents of the BarkBox package.
You can get different kinds of toys and treats every month. The contents of the box are unique every month so your Golden Retriever won't get bored with the same treats and toys each month. We recommend that you try BarkBox if you want to keep your Golden Retriever engaged and entertained with treats and chew toys.