Do you know someone who loves Golden Retrievers, or perhaps things that remind them of their Golden Retriever?
If so, we're about to introduce you to the best gifts for Golden Retriever owners, but first, let's have a brief discussion about these majestic creatures:
6 Gift Ideas for Golden Retriever Owners
Historically, Golden Retrievers were bred for one purpose: to be bred as gundogs that 'retrieve' ducks or other waterfowl.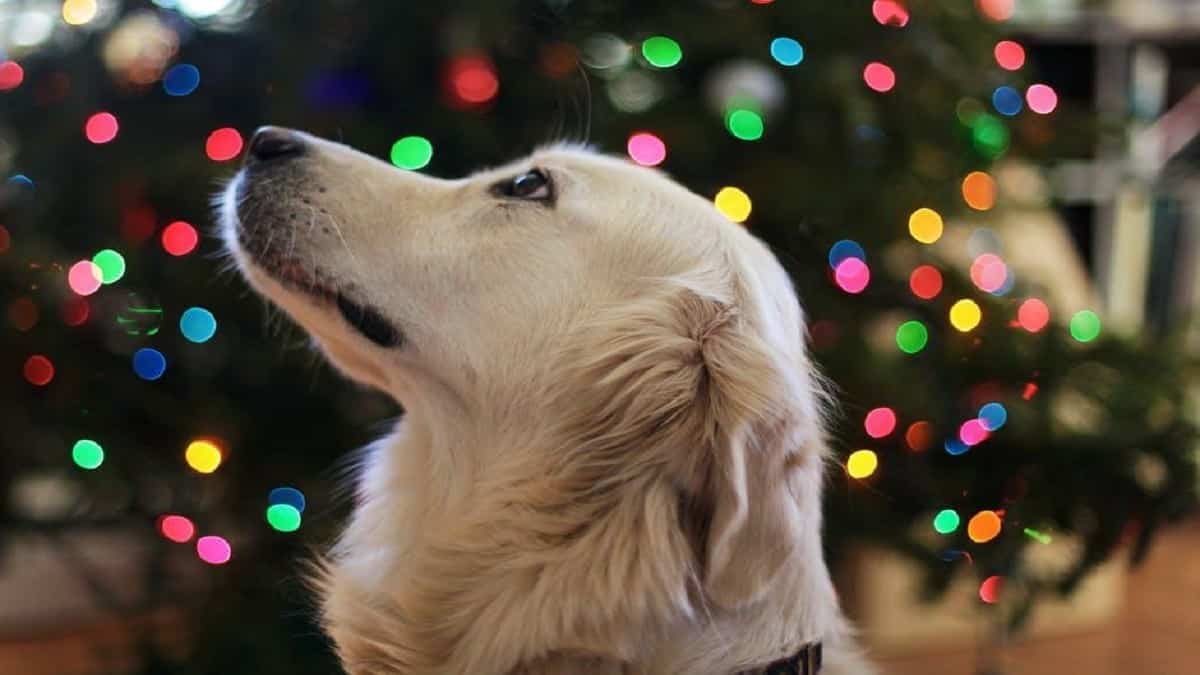 Nowadays, however, you may know Golden Retrievers as energetic and friendly dogs that you're most likely imagining to be mid-air, with their adorable ears defying gravity and their happy faces trying to catch a Frisbee like a bird!
Yes, Frisbees make for a great gift to keep these playful creatures occupied till their pet parents can take care of their chores or other daily activities. Also, since you or other Golden Retriever owners may have already bought a couple of Frisbees, you can choose from any of the following gift options based on what their pet parents may fall in love with.
1. Personalized Golden Retriever Scrap Books
Would you agree that every pet has its own unique and interesting story and it is important that you metaphorically etch those unforgettable experiences in stone for generations to come?
If you agree, perhaps the most suitable and fun way of doing so is buying (or gifting) a Golden Retriever-themed scrapbook. These products aren't like most other scrap books because the only thing you may be more attached to if you have a Golden Retriever, are your own children!
For this reason, you (or your Golden Retriever pet parent friends) can use this personalized book to store memories and spend time designing each page as an illustrative storyline for future generations to come.
2. Custom-Made Pillows and Blankets
Golden Retrievers, for the most part, are really floofy dogs. You see, when it comes to the cold winter months of the year, all of that thick Golden fluff comes in handy to keep their bodies warm. Of course, since we're human, we don't have the luxury of fluffing up our own coats to keep warm like our Retrievers.
How about you come as close as humanly possible to experiencing what your Golden Retriever does during winter by buying a custom Golden Retriever blanket that also has a picture of a giant Retriever printed across its surface?
Imagine the look on the big brood's face when they see their reflection in what you're snuggling into on your favorite couch. Now imagine the same with Golden Retriever pillows!
3. Custom-Made Socks
Need something trendy or for warmth while sticking to the entire Golden Retriever theme? Well, since vibrant socks are a bit of a trend in modern fashion, how about you buy a pair of socks that match the custom-made pillows and blankets mentioned above?
Golden Retriever owners can experience the best of two worlds when their socks constantly remind them of who's waiting for them back home while also preventing your toes from becoming toe-sicles in the midst of winter.
Additionally, when it comes to fabrics, no one really cares about the size of socks unless they are too big or too small. All you need to do is make a guess as to whether you need to buy 'small', 'medium' or 'large' and you wouldn't have to worry about returning the socks.
4. Custom-Made Face Covers and Face Masks
The COVID-19 pandemic may have affected the lives of countless Golden Retriever owners all over the world. Most of them may be troubled by the new wave of rules and regulations they have adhered to on a daily basis.
On the bright side, the current situation has also opened new avenues for gifts for Golden Retriever owners. Since pet parents all over the world have the responsibility to wear masks and practice social distancing, why not give them a face mask or cover that they are comfortable with and is the most fun?
While other like minded people pick bright colors, floral patterns and animal prints, you or your fellow Golden Retriever owners can wear Golden Retriever protection. God knows the atmosphere in the midst of the pandemic needs every last inch of hope, freedom and happiness.
Ironically, Golden Retrievers may be the only living things that inspire hope, freedom and happiness among their pet parents on a daily basis!
5. Elegant Golden Retriever Portraits
If you're planning on buying a gift for Golden Retriever owners who also love to decorate their home with family portraits and other memorabilia, we sure have a great option for you. You see, it only makes sense to complete their collection with a Golden Retriever portrait that complements all the other pictures in their household.
In the event that they already have one or a smaller sized portrait in their home, or if it is your boss's birthday, you can also address their gift to their office address. This, in turn, will imply that your gift was meant to decorate their office.
6. Custom-Made Mugs
You can never go wrong with your gift if you buy a custom-made mug with the recipient's favorite thing in the world printed across its surface. Golden Retriever owners may even appreciate these cups so much that they will instantly replace their boring old mugs with their new personalized cup.
Custom-made mugs are the safest gift for people you don't know all too well either. You see, if your secret Santa, or a colleague who invited you to their birthday party, loves Golden Retrievers, they will appreciate your gift as if you really put some thought into it.
Of course, their Golden Retrievers might perceive the cup as a competitor for snacks, which is why you should probably stick with something durable; or not (depending on how much you like the recipient).
Our Final Thoughts
Even though this post has come to end, don't think for one second that we ran short of ideas for gifts for Golden Retriever owners. There are literally thousands of options out there and with the basic framework provided to you above, you can go about sifting through Google pages to find what suits your purposes or the recipient's preferences.
If, however, you're working with a deadline, trust us; you can never go wrong with any of the above mentioned gifts for Golden Retriever owners.