Is your Retriever always tired? Is it slowly becoming obese? You may notice that their vision may be blurring. They find it harder to locate the ball or run after it. These are some prevalent health issues that Golden Retrievers face. Don't be alarmed, these are easily treatable through available supplements for golden retrievers.
In a Hurry? Here are Our Top Choices
The Golden Retriever is a popular dog breed in the US. They are pretty common as pets in the States. Retrievers require a healthy amount of exercise and a controlled nutritious diet to help them stay fit and healthy. With a healthy, active lifestyle for your Retriever, you must include different supplements in their diets. In this article, we list some of the best supplements for golden retrievers.
5 Tips to Keep in Mind when Choosing a Supplement
1. Variety of Ingredients
There are many different kinds of supplements present in the market. Some are meant for more targeted treatments, while others are there to improve the overall health of your pup. Unless you are targeting a specific problem, make sure you chose products with a variety of ingredients.
Look for products that contain glucosamine, chondroitin, fatty acids and methylsulfonylmethane, Vitamin C and antioxidants. These ingredients reduce joint and hip, renew and repair cartilage and also reduce damage overall.
2. Read the Label Carefully
It is essential that before buying a product, you read the ingredients to identify what active ingredients are present in the product. Also, check the dosage instructions at the back and make sure that the product contains the optimal ingredients for your dog.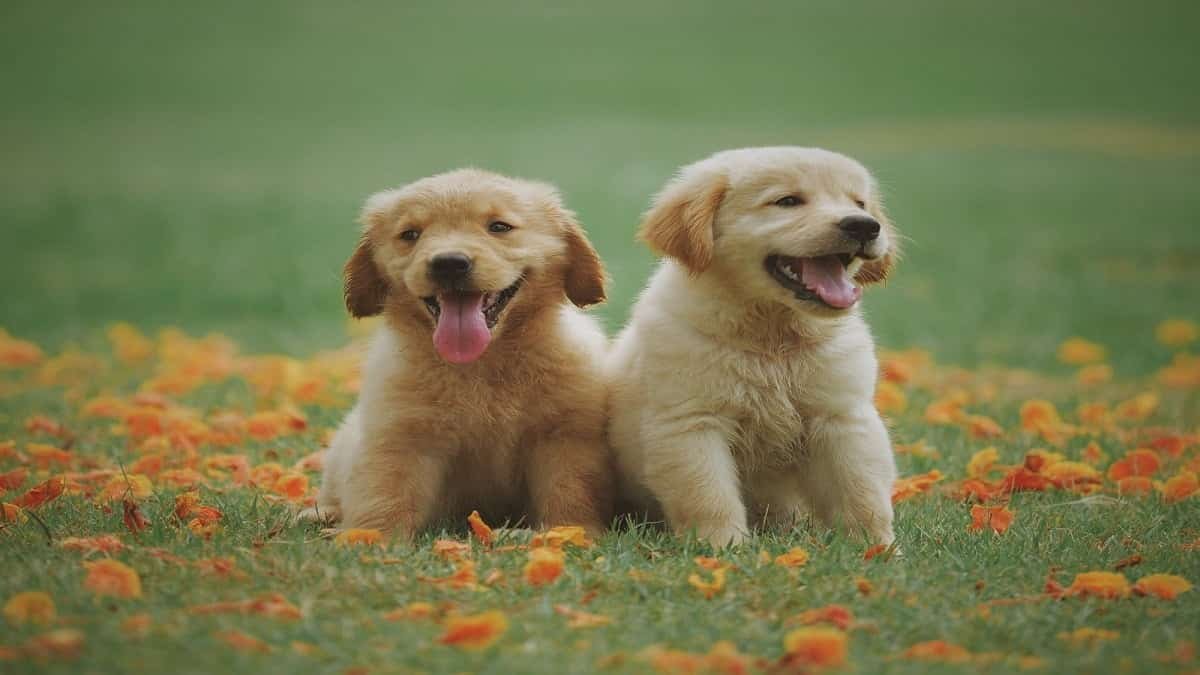 We have already established the benefits of some of the elements. Let's also take into account the optimal amount of these ingredients per serving. According to most veterinarians, a 250mg dose of glucosamine per 25 pounds of weight is enough. Make sure you chose a supplement that caters to your dog's age, weight and health requirements.
3. Made in the USA
Because golden retrievers are such a popular breed for pets in the US. There are a plethora of options available for golden retriever pet products. Using US-produced goods not only ensures good quality but also ensures that the product is tailored according to local needs.
4. Select a Hypoallergenic Supplement
Golden retrievers tend to become more sensitive to certain substances with age. If your pup is allergic to certain substances, then make sure you chose a hypoallergenic supplement. Even then, watch out for signs of discomfort after administering the supplement for the first time.
5. Tailor it to Your Dogs Needs
Pets can be fussy when it comes to food. Make sure you first run a trial before you buy a whole lot of supplements. Find out whether your dog is comfortable eating chewable supplements or prefers the powdered form. Some supplements are flavored to help you administer them to your dog.
Common Health Conditions for Golden Retrievers
Retrievers are prone to certain diseases while there are others all pet owners should watch out for. Some commonly found medical conditions in Golden retrievers are:
Eye diseases
Joint pain
Hip dysplasia
Lymphosarcoma (cancer of white blood cells)
Hemangiosarcoma (cancer of blood cells)
Sub-aortic Stenosis (SAS) – narrowing of the aorta
Immune-Mediated Disease
Hypothyroidism leading to obesity
To avoid the risk of such diseases, pet owners must take precautionary steps. Better to be safe than sorry. The use of nutritional supplements can aid in minimizing the risk of these diseases. Here are some of the best supplements for Golden Retrievers.
Doggie Dailies Advanced Hip & Joint with Glucosamine, Chondroitin & MSM Soft Chew Dog Supplement
As the name suggests, these contain glucosamine and chondroitin. Doggie Dailies are chicken flavored soft chews making it easier for administering. They contain vitamins C and E, essential enzymes, hyaluronic acid, energy-supporting co-enzyme Q10, yucca schidigera, minerals, salmon and cod oil.
Benefits
Healthy skin and coat
Ease discomfort from hip dysplasia.
Relieves joint pain
Improves overall joint lubrication.
Pups love the delicious chicken flavor. The formula is lab tested for safety. The product is made in the US, and it is readily available on chewy.
Nutramax Cosequin Maximum Strength (DS) Plus MSM
Joint pain is a prevalent disease in Golden retrievers. Another great supplement to help your dog cope with arthritis and hip dysplasia is the Nutramax Cosequin maximum strength. They are specially formulated for adult dogs and contain glucosamine, chondroitin sulphate and MSM.
Benefits
Supports cartilage production
Prevents excessive cartilage breakage
Relieves joint pain
Improves overall lubrication
Veterinarians highly recommend Nutaramax. It is a safe and effective solution for your dog's joint problems. It also supports cartilage e production and protects existing cartilage from breaking.
Nupro Joint and Immunity Support
Nupro Joint and Immunity Support contains glucosamine complex, MSM and Ester-C. The formula is not only tailored towards older dogs with joint pain but also helps improve overall functionality in your pups as well.
Benefits
Promotes the production of synovial fluid
Lubricates joints
Strengthens immune system
Promotes normal inflammatory responses
Protects from allergies
The product does not contain sugar, gluten, grains or any other harmful product for your dog. Veterinarians highly recommend this product.
Ocu-GLO Vision Supplement
Prepared with a blend of 12 antioxidants, the Ocu-GLO is a complementary treatment for vision therapy in dogs. The supplement contains a unique blend of essential fatty acids, lutein and grape seed extract. The combination protects vital cells in the DNA and protein levels from excessive damage.
Benefits
Dry eyes
Old age retinal degeneration
Oxidative damage
Cataracts
Glaucoma
Diabetes
The supplements come in two sizes. The dosage has been adjusted accordingly for smaller dogs and older dogs. Make sure you are giving your dog the right amount of product.
The Only Natural Pet Canine Thyroid Wellness
Obesity resulting from hypothyroidism is quite common disease in Golden Retrievers. Only natural pet canine thyroid wellness chewable tablets enhance normal thyroid canine function. These supplements contain magnesium, I-tyrosine, bladderwack, licorice, nettle and ashwagandha. All of these are natural ingredients that regulate thyroid function.
Benefits
Supports thyroid functions
Maintains a healthy immune system
Improves metabolism
Enhances endocrine function
The Only Natural Thyroid Wellness supplement has a natural turkey flavor making them a favorite with your dog. The product is FDA approved and made in the USA. It contains all high-quality natural ingredients and is veterinary recommended.
Only Natural Pet Ultimate Daily Vitamin Bites
The Ultimate Daily Vitamin blend contains essential vitamins and minerals for your dog's overall health.  These supplements have glucosamine, and a mixture of vitamins, mineral, fatty acids and amino acids.
Benefits
Improves joint lubrication
Enhances metabolism
Creates a healthy coat of hair
Strengthens immunity
The Only Natural Pet Ultimate Daily Vitamins really hit all the right spots. It covers all of your Retrievers health requirements. The product is manufactured in USA. It is FDA approved and has high quality natural ingredients. Its natural bacon flavor and chewy texture makes it irresistible to your pup.
Our Final Thoughts
Regular intake of supplements will show overall health improvement in your pup. They will have increased energy, their hair and coat will blossom. Your dog will boast a strong immune system. The use of supplements should be preemptive rather than reactive.
I have listed in this article some of the best supplements for Golden Retrievers to the best of my knowledge. Even better you can find all the products mentioned above online over the counter as none of them are prescriptions.