All that any dog parent wants is for their beloved pet to stay healthy and happy. For that, it is essential that you give them the right kind of food. Certain dog breeds, like golden retrievers, have specific requirements, and need natural and nutritious meals that are specially formulated with them in mind. But you don't have to worry about finding the perfect food for your pup. We are here to give you a list of the 7 best Purina Foods for golden retrievers.
In a Hurry? Here are Our Top Choices
Golden Retrievers are one of the most domesticated dogs. People love to have goldens in their homes and play with them. They are known for their high energy and playfulness. Having a golden retriever means there is always a reason for you to smile when it comes running towards you after a long day. But in order to keep your furry friend energetic, you should give it rich foods.
Since golden retrievers are super active and always playing around, they need to have strong muscles and bones. If they don't get sufficient nutrients to help them grow and maintain their build, they can get lazy and weak.
Considering how playful Goldens are, it's understandable that they are prone to developing bone problems. Hip dysplasia is a common occurrence in golden retrievers. It is a condition in which the hip joints of the affected dog grow abnormally, causing hip arthritis. If a dog develops arthritis, its movement gets restricted, and it feels immense pain while moving.
To save your pet from hip dysplasia, give him a diet that contains a lot of protein and glucosamine.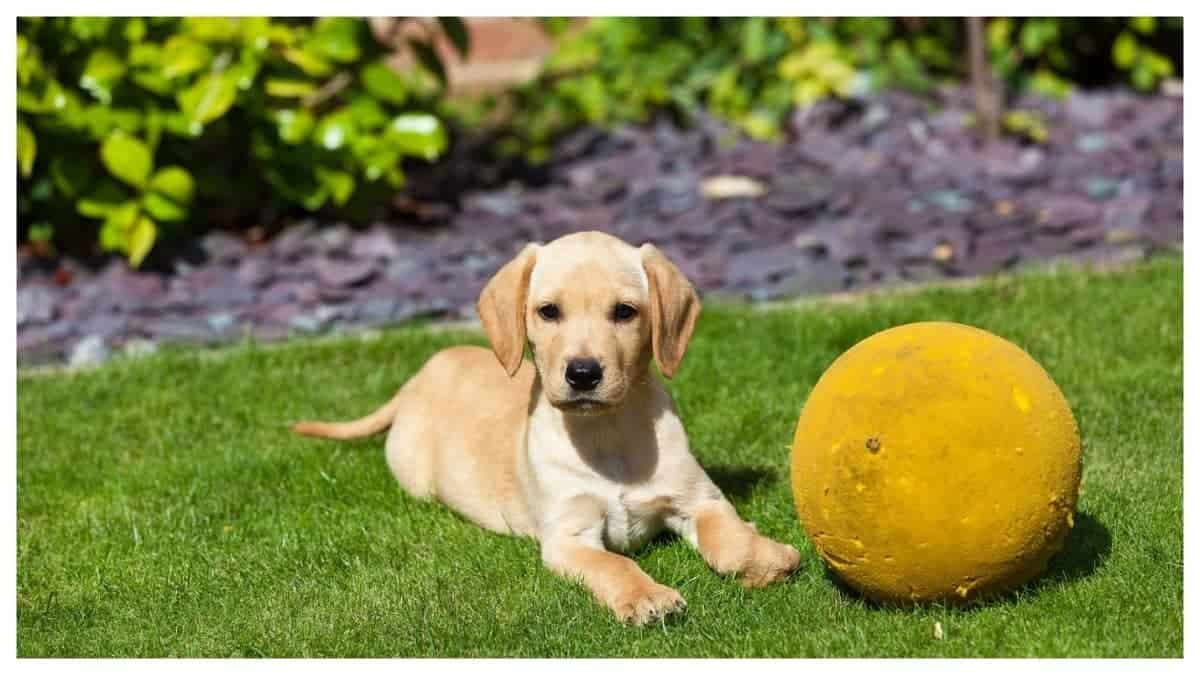 Dry vs Wet Dog Food
When it comes to choosing food for dogs, there are normally two choices.  One is dry food and the other is wet food. Dry food is considered healthier as it doesn't hold moisture, and so it has concentrated proportion of nutrients. However, it can get hard for dogs to chew dry food. If you think your dog would have difficulty chewing dry food then you should opt for wet food, which is mostly canned. It is nutritious and easy to swallow.
Some dog owners even like to switch between the two forms of food for their pet. This helps them to give varied meals to their dogs. And that keeps the dog happy and healthy.
Purina Foods offers a wide range of hearty recipes for dogs. It offers both dry and wet foods to choose from. But for golden retrievers, make sure to pick out the meal that's high in protein.
The 7 Best Purina Dog Food for Golden Retrievers
Here are our 7 favorite types of Purina Foods that are good for golden retrievers. Take a look at them if you are trying to decide between what food will be best for your pet.
Purina ONE Smart Blend True Instinct Real Beef Grain-Free Dry Dog Food
A real beef based meal for large breed dogs that need strong muscles and bones. It's a fulfilling recipe with lots of healthy protein. The glucamose from natural sources in this meal provides nourishment to bones. It also contains Omega 6 fatty acids that support healthy skin and fur.
For a healthy immune system, this meal offers antioxidants from four sources which make your pet healthy. And the best part about this meal is that it's made with highly digestible ingredients, which are good for your best pal's digestive system.  Plus, its grain free and reduces the chances of stomach allergies.
Purina Beyond Wild Prey-Inspired Turkey, Liver, & Duck Recipe Canned Dog Food
Made with 100% real turkey, the Purina prey inspired meal is packed with nutrients. The real turkey used in the meal gives high quality protein and glucamose for strong muscles and bones.  It's a nutrient dense formula made with organ meats.
Without preservatives, this meal is prepared with ingredients that goldens seek naturally.  It is also grain free and easy to digest.
Purina Pro Plan Savor Adult Shredded Blend Beef & Rice Formula Dry Dog Food
The Purina beef and rice formula contains 26% protein that comes from real beef.  Along with high quality protein, this meal also contains live probiotics that ensure healthy digestion.
The shredded morsels of dry food have the ideal protein to fat ratio, so that your doggo stays fit. This meal contains naturally occurring grains, which provide vitamins and minerals to support a healthy immune system. It also keeps the skin of your pet lustrous due to the presence of Omega 6 fatty acids in the bite-sized kibbles.
Purina Pro Plan Veterinary Diets OM Selected Blend Overweight Management Formula Dry Dog Food
If you're worried about your fluffy golden's weight, then you should start giving him this overweight management formula.  Packed with high quality protein but low in calories, this meal can help your pup get back in shape.
Excessive weight can lead to several health issues, such as diabetes and joint problems. The dry kibbles of this formula give your pet plenty of protein for healthy muscles, but are low in fat to promote weight loss.
The high fiber content in the formula keeps the digestive system healthy. And you don't have to worry about the taste, because this meal is supremely tasty.
Purina Beneful IncrediBites with Chicken, Tomatoes, Carrots, & Wild Rice Canned Dogged Food
Protein rich, chunky food is what this meal offers for your precious pet. Made with chunks of ingredients that are actually visible, the Beneful canned food is the perfect blend of meat and veggies.
The chicken provides protein, while the vegetables in the meal give minerals and vitamins, which together create a balanced recipe for your pup.  It's enjoyable for your golden retriever to eat too, because the food is in bite-sized chunks for it to savor.
It's a convenient option for pet owners because it comes in an easy to open can, which can be stored for later in the fridge.
Purina Pro Plan Adult Shredded Blend Turkey, Duck, & Quail Formula Grain-Free Dry Dog Food
A dual textured meal for your golden, which will give him the taste of crunchy bits along with shredded bites. The shredded blend is packed with 32% protein that comes from real turkey, duck, and quail. It's flavorsome according to your furry friend's natural taste preferences.
It's a completely natural meal with no poultry by-products or any preservatives. Grain free and easy to digest, every morsel of this meal is filled with 23 essential minerals and vitamins. It's carefully crafted to fulfill the dietary needs of your dog.
Our Final Thoughts
Every golden retriever owner loves to play fetch with their best friend. But for that, it's essential that your buddy is getting the diet it deserves. If you think you were maybe not paying much attention to its dietary requirements, then you should definitely start now. Pick any product from our list of top Purina dog foods for your playful pal.